Knowledge and technology transfer
Contact with higher-education establishments and research facilities is especially important for SMEs: companies who do not want (or cannot afford) a large R&D department of their own are often reliant on input from the scientific community. Knowledge transfer is not, however, a one-way street. The universities also require links with industry in order to keep things moving forward in their research and teaching programmes. The Lower Saxony government is concerned that the state's higher-education establishments, which have an excellent R&D infrastructure and can compete with the international elite in terms of innovation, should play a larger and more active role within industry in the creation of new products, processes and services.
Lower Saxony has a highly extensive network of expert advisory centres that mediate between universities and companies and provide practically oriented solutions. For example, Lower Saxony's higher-education establishments run so-called "transfer institutions" that help scientists identify practical applications for their research findings. These centres also find the right contacts for inventors or those intending to set up new businesses.
Lower Saxony's higher-education establishments have centres of excellence responsible for transferring research findings within a given field. They are very well geared to particular spheres of interest; they bring together specialist scientific expertise and link it up with the relevant branches of industry.
Opposite you will find a list of the centres (and networks) of excellence in Lower Saxony that receive state funding.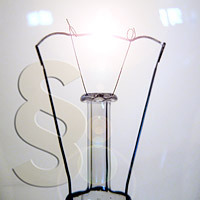 Image Copyrights

:

grafolux & eye-server