Theme and amusement parks – fun for the whole family!
Everyone – tots, teens, parents and the young at heart – will have a great time here: Lower Saxony's theme and adventure parks offer a whole world of experience, with great entertainment and guaranteed fun for the whole family, whatever the weather. In the Lüneburg Heath region alone you will find more of them in close proximity than anywhere else in Germany. Take the Heide Park Adventure World & Resort: here, thrills galore await visitors who brave the Colossos, a steep wooden roller coaster, or the high-speed Desert Race coaster. Not far from this theme park is the Snow Dome in Bispingen, which offers winter fun all year round. In the 300-metre-long winter sports arena you can enjoy skiing with style, snowboarding at speed or a thrilling toboggan ride.
The many zoos and game parks in Lower Saxony offer intimate insights into the fascinating animal kingdom. At the Weltvogelpark Walsrode, the world's largest bird park, exotic plumage and shrill squawks are the order of the day.In Hodenhagen Serengeti Park your own car – or a tour bus – will take you on an exciting safari. Alternatively, at Hannover's Sea Life Aquarium, visitors can immerse themselves in a tropical underwater world. And animals from all over the world can be appreciated in Hannover's Adventure Zoo, one of the finest in Europe.
Germany's unique experimental landscape for science and technology – a centre called the "phaeno" in Wolfsburg – promises visitors the adrenalin rush of discovery. The interior of this futuristic building, with its interactive "experimental stations" and "visitors' labs", makes for a perfect setting in which to explore scientific phenomena. And, right next door, AUTOSTADT Wolfsburg offers visitors the chance to explore the theme of "mobility" in all its facets. "People, cars and what moves them" is the motto of this theme park run by the Volkswagen Group.
You'll need plenty of time to really make the most of the adventures and experiences that await you – one day really isn't enough to do it all justice!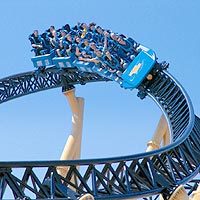 Image Copyrights

:

TourismusMarketing Niedersachsen GmbH