Libraries
Lower Saxony occupies one of the top spots in Germany's library landscape. This is chiefly attributable to improvements in customer service and investment in equipment (both hardware and software), Internet infrastructure and digital media technology.
As early as the mid-1990s Lower Saxony, together with six other federal states within the Common Library Network (GBV), brought into being a "virtual library", making the GBV the first of Germany's library associations to introduce online inter-library loans.
Lower Saxony is endowed with a wealth of outstanding science libraries: it has 19 higher-education libraries including Göttingen State and University Library (one of Germany's largest libraries), three regional libraries - the Gottfried Wilhelm Leibniz Library in Hannover, the Oldenburg State Library and the Herzog August Library in Wolfenbüttel - and Hannover's Technical Information Library, which serves as Germany's leading library for technology and the pure sciences on which it draws.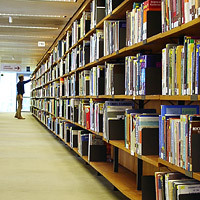 Image Copyrights

:

grafolux & eye-server