Lower Saxony takes action on domestic violence and forced marriage
Help for women and girls
Violence towards women and girls has long been a taboo subject. Academic studies show that it is overwhelmingly females who are affected by violence in the home; only five to ten per cent of the victims are male.
Shelters and advice centres for battered women and girls now offer a safe haven for the abused and their children. Social workers and the police are collaborating successfully with specialized staff from the judiciary and from local-authority projects. Information and intervention centres for the victims of domestic violence, designated BISS, already exist in many parts of Lower Saxony.
A new action plan has recently been launched by the state government, aimed at combating domestic violence against women and embracing all relevant activities and collaboration at state level. The Lower Saxony Ministry of Social, Women's and Family Affairs and of Health supports all the organizations and assistive services involved, providing substantial annual grants.
"Showing violence the red card": Men who abuse their female partner may be barred from the shared home. Affected women and their children receive more effective support. A temporary expulsion order, issued by the police and which does not require the victim to apply to the courts or instigate legal proceedings, should put a halt to the violence. At the same time it will provide these women, assisted by both information and intervention centres, with breathing space to improve their current situation.
Threats and acts of violence against women and girls in a domestic setting are not trivial offences; they should be viewed just as severely as crimes committed in public places. The police, who are well trained to deal with domestic violence, will act to protect victims. Help is offered by all police stations, information centres and shelters for battered women.
Forced-marriages helpline
In 2007, the state government set up a helpline for victims of forced marriages. Lower Saxony therefore now has a state-wide point of contact for affected girls and women, as well as for their friends, teachers and the staff of relevant public authorities and advisory centres.
Callers can, on request, receive an initial, individualized telephone counselling session (available in German, Turkish, Kurdish and Arabic). There is also information about regional guidance services available. Advisory centre staff are bound by professional secrecy.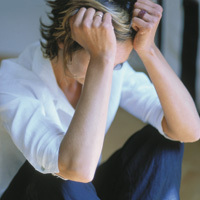 Image Copyrights

:

Nds. Ministerium für Soziales, Frauen, Familie, Gesundheit und Integration