Inspirational Lower Saxony – fresh ideas for your holiday!
Lower Saxony is truly a land of contrasts, and always well worth a visit! Discover the diversity of our natural heritage, culture and people here in the North! We can boast many attractive recreational areas extending from the East Frisian islands and the North Sea coast to the summits of the Harz mountains. You can have fun at the seaside or on a mountainside, stay in a luxury hotel or on a farm, enjoy big-scale events in Hannover, the state capital, or sample cultural traditions in the smaller towns and villages – all this and more awaits you in Lower Saxony, a wonderful travel destination. Start your virtual tour of our state at www.reiseland-niedersachsen.de, the information portal of TourismusMarketing Niedersachsen GmbH (TMN).
This great resource for tourists will give you an initial impression of the most important regions, cities, things to do and see, and topics of interest in of Lower Saxony. The portal features contact addresses, interactive maps to help you find your way around, tips as to what's on when, information on accommodation, art and culture, back-to-nature holidays, culinary offerings and much more. But the TMN is more than just a website. The public can call on +49(0)511/270 488-0 to order brochures and find out about holiday opportunities between the North Sea and the Harz mountains, from the Lüneburg Heath to Emsland.
The TMN is the central point of contact for tourism in Lower Saxony. Equipped with a dynamic and modern tourism strategy, Lower Saxony is vying for the favour of visitors. Boosting the intrinsic potential of market research, providing more and better advice and seminars relating to quality of service, and intensifying foreign marketing – these are the three most important areas of action for successfully continuing the development of Lower Saxony's tourist industry. To achieve this, the TMN is maintaining its policy of higher quality, greater innovation and a more international outlook.
TourismusMarketing Niedersachsen GmbH (TMN)
Essener Str. 1
30173 Hannover
Tel: +49 (0)511/270 488-0
Fax: +49 (0)511/270 488-88
Email: info@tourismusniedersachsen.de
Internet: www.niedersachsen-tourism.de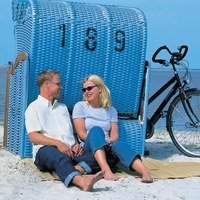 Image Copyrights

:

Ostfriesland Touristik Landkreis Aurich GmbH